CANROLL turns your favorite Instagram photos into collectible buttons from Japan.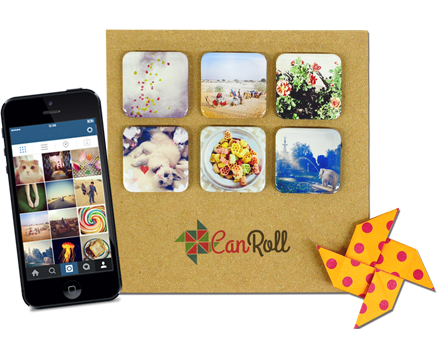 6 piece button set - $13($2 shipping) /6 piece magnet set - $16($2 shipping)
How to use CANROLL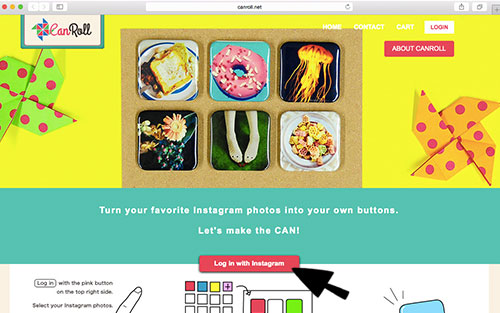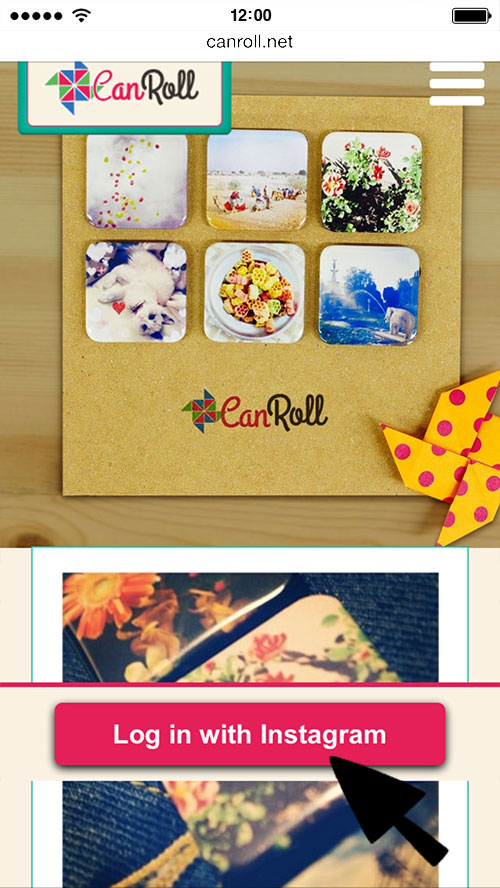 Start by clicking the pink "Instagram login" button.
⬇︎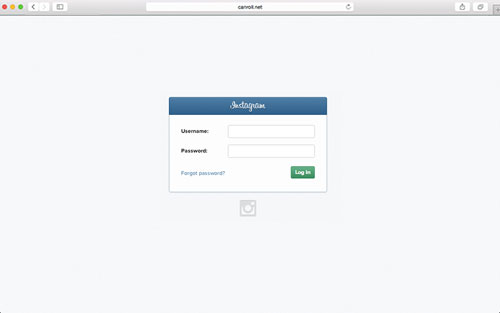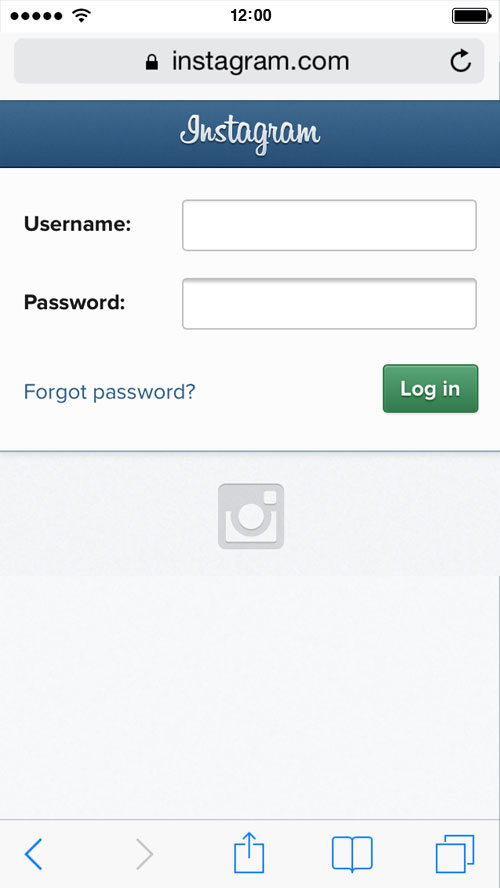 Log in using your Instagram username and password.
⬇︎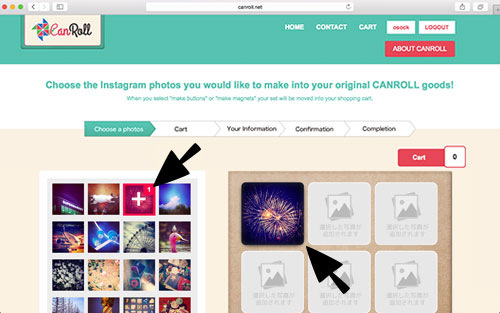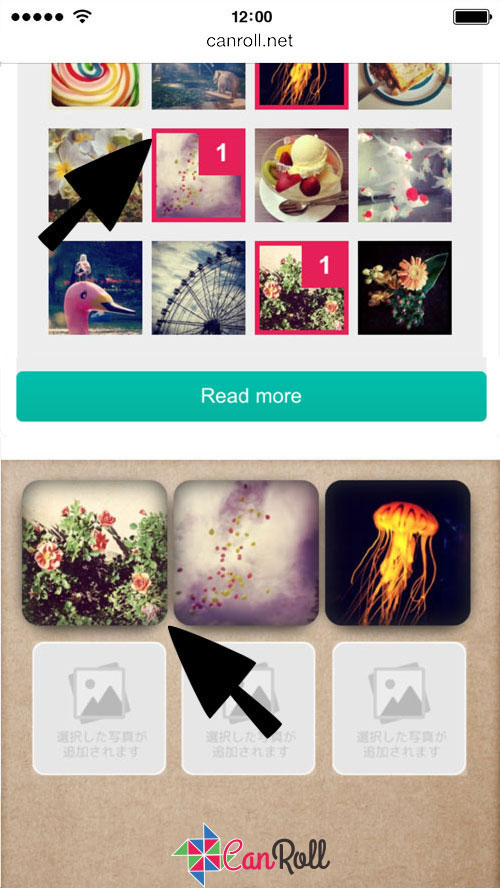 Your Instagram photo library will appear on the left. As you choose your photos your selections will appear on the right.
⬇︎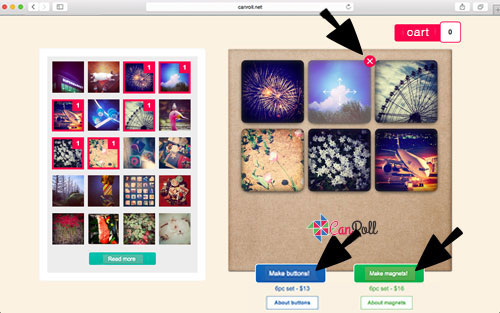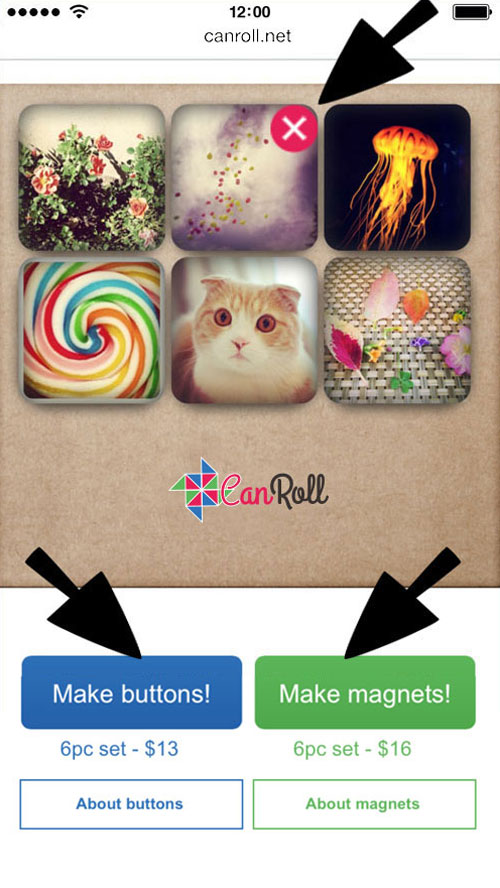 Choose 6 images for each set.
Your selected images can be added and removed on the right.
Once you have made your selections choose to make either a button set or a magnet set.
⬇︎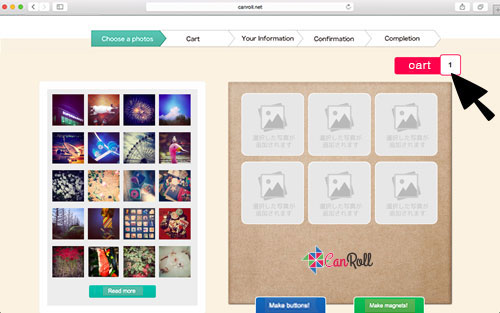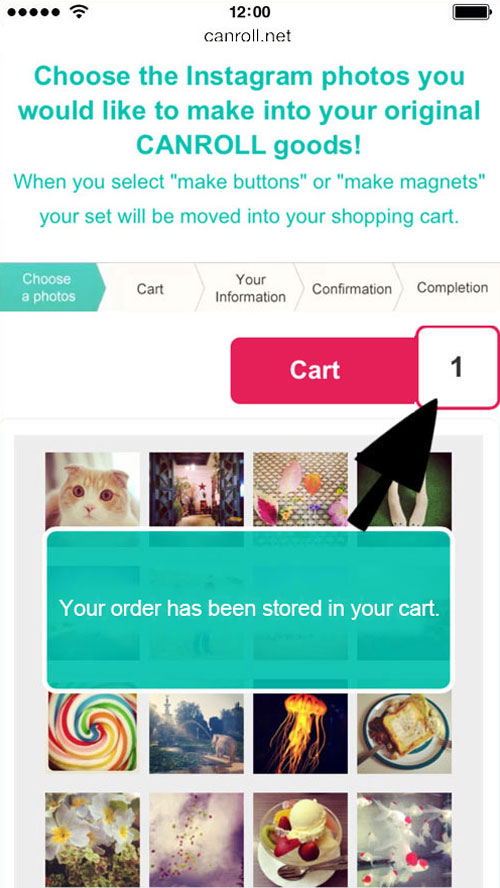 Your selected item now appears in your cart.
⬇︎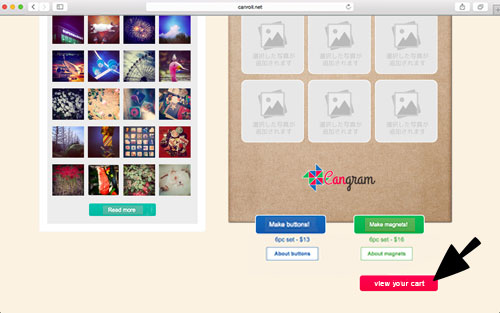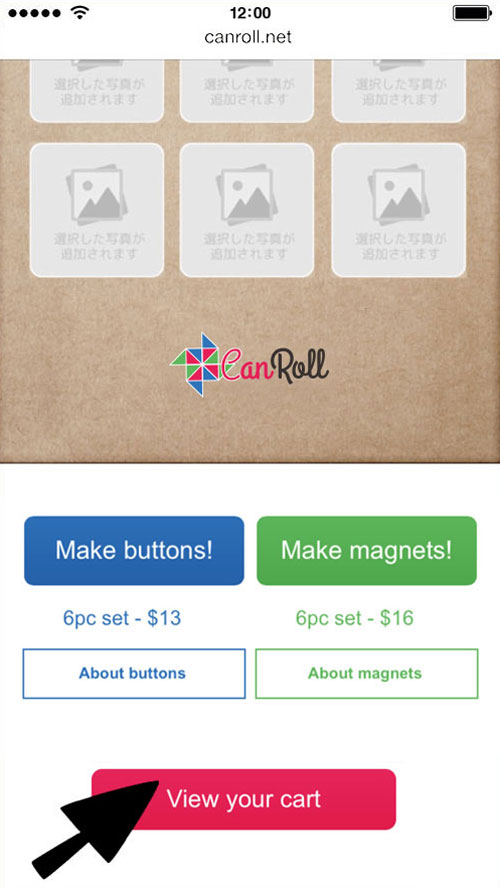 When you've finished creating your sets, go to the next page.
⬇︎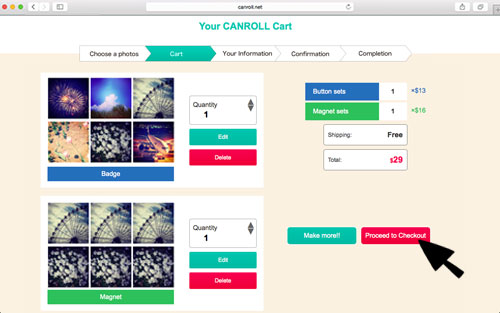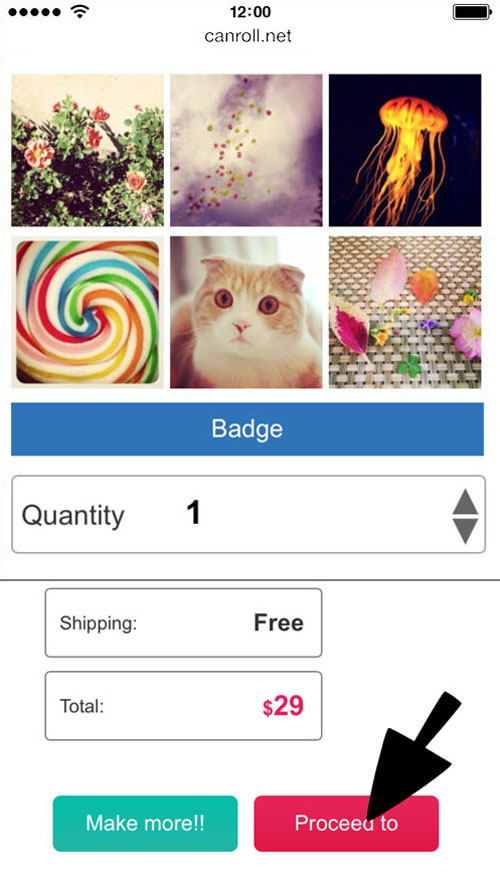 Review your selections.
You can choose how many of each set you would like.
⬇︎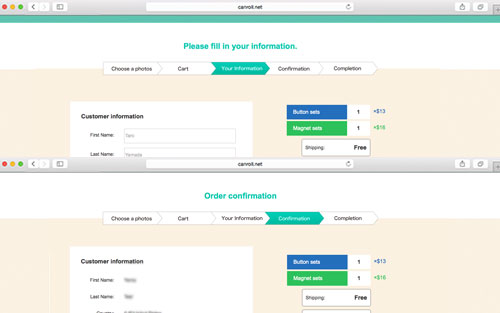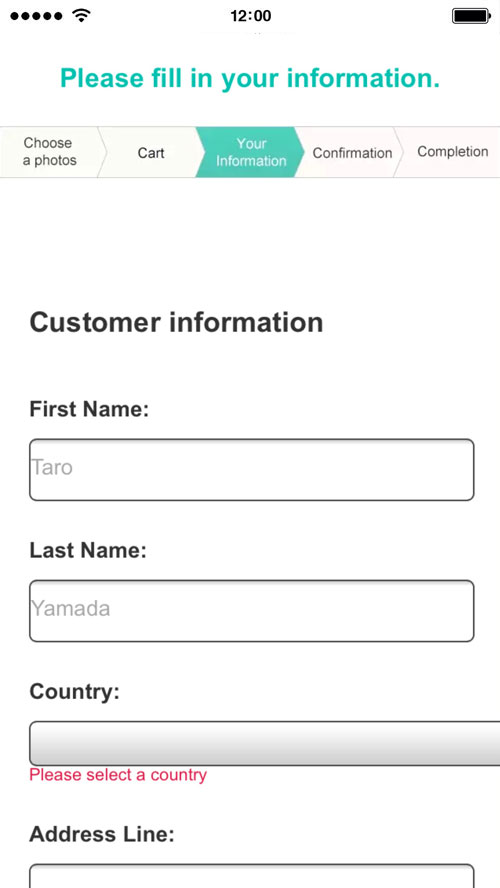 Enter your customer information.
⬇︎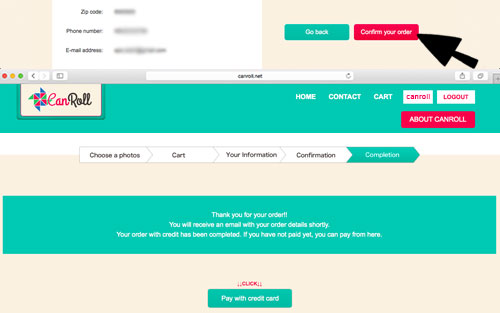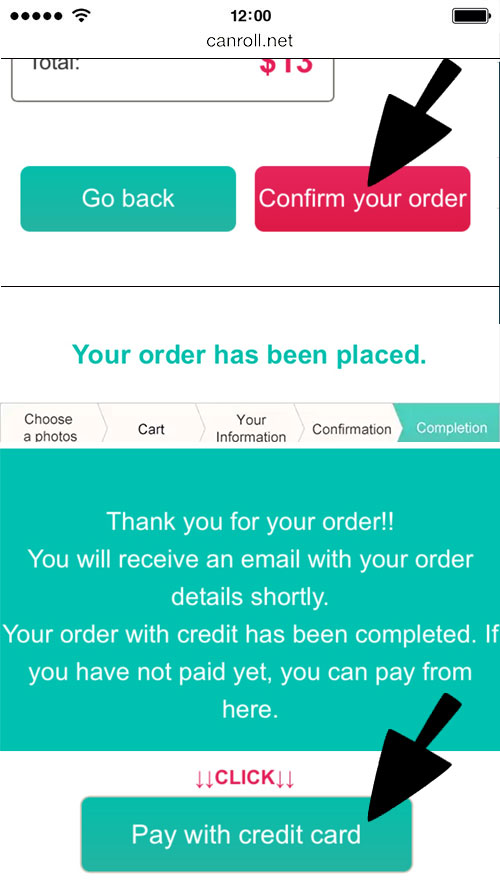 After you have reviewed your information, confirm your order.
And you're finished!
You will receive an email with your order details shortly.
Turn your Instagram photos into high-quality collectible buttons!